HOW TO CREATE A VOTING APP
Step 01 - Select the Voting Application Pattern.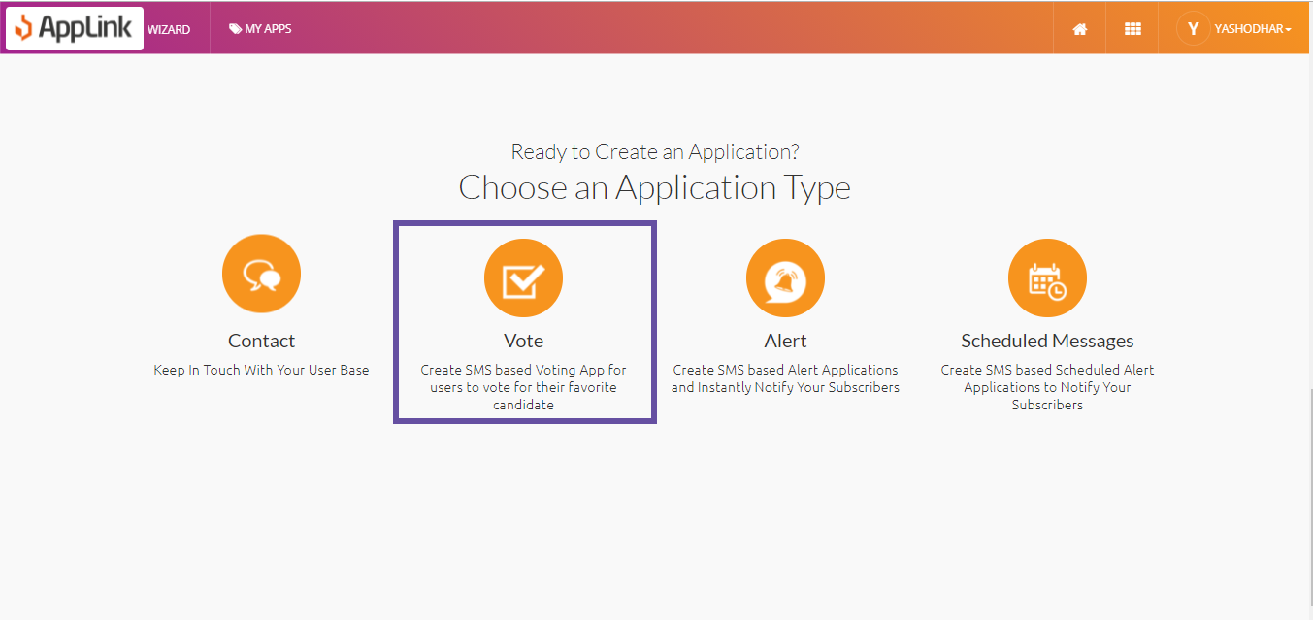 Step 02 - Fill in the application details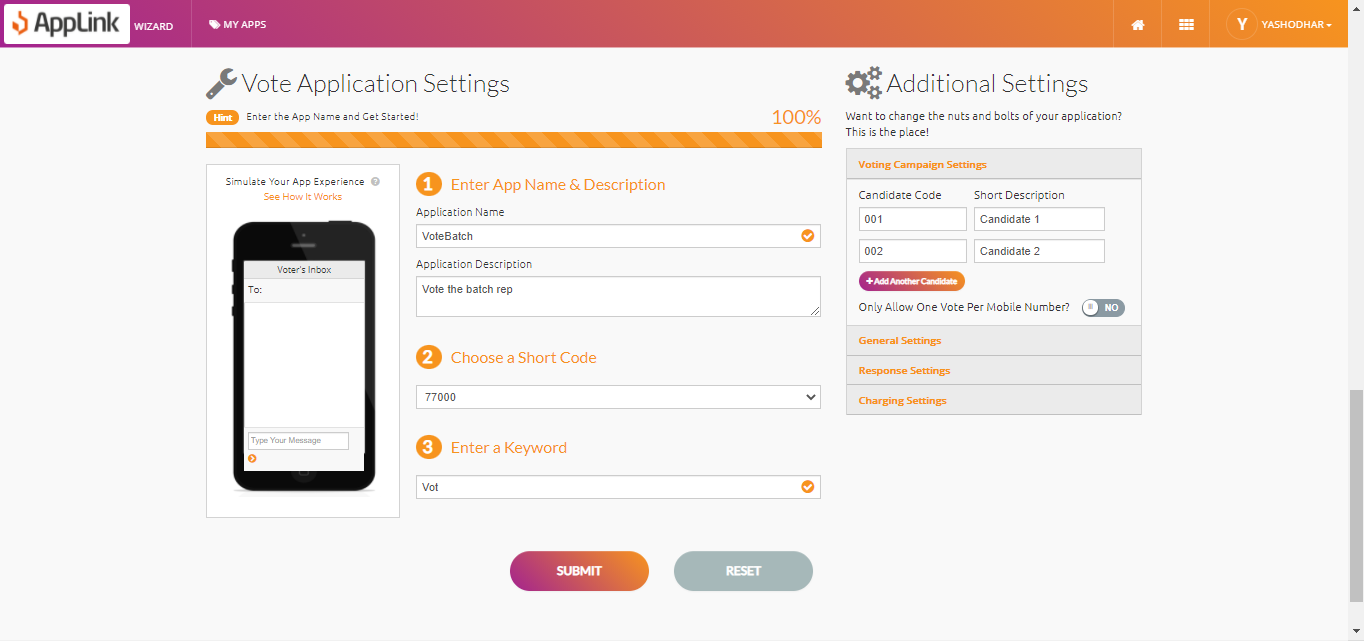 Step 03 - Fill in the voting campaign details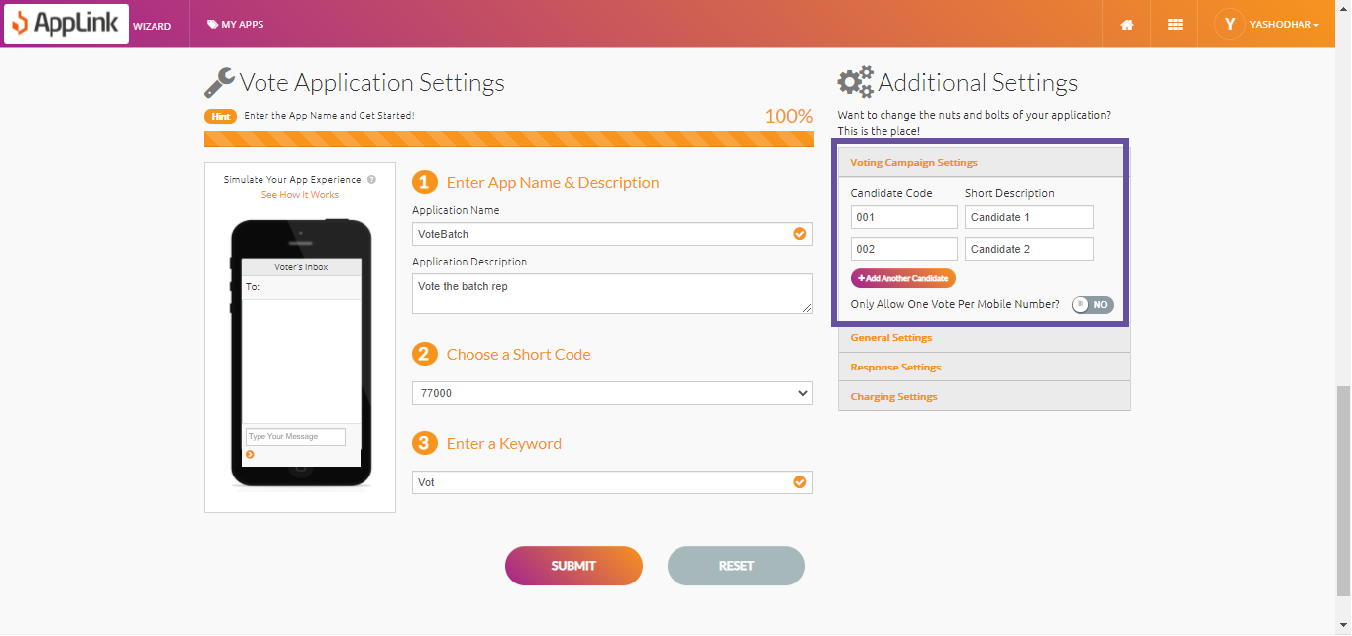 – Candidate Code : The number of the candidate.
– Description : Most probably the name of the candidate. Might vary depending on your Voting Application.
You can add more candidates by clicking the "Add Another Candidate" button.
Select the box Only One Vote per Number if you don't accept multiple votes from the same mobile number.
Step 04 - Select the application validaty details.
Step 05 - Fill in the response settings.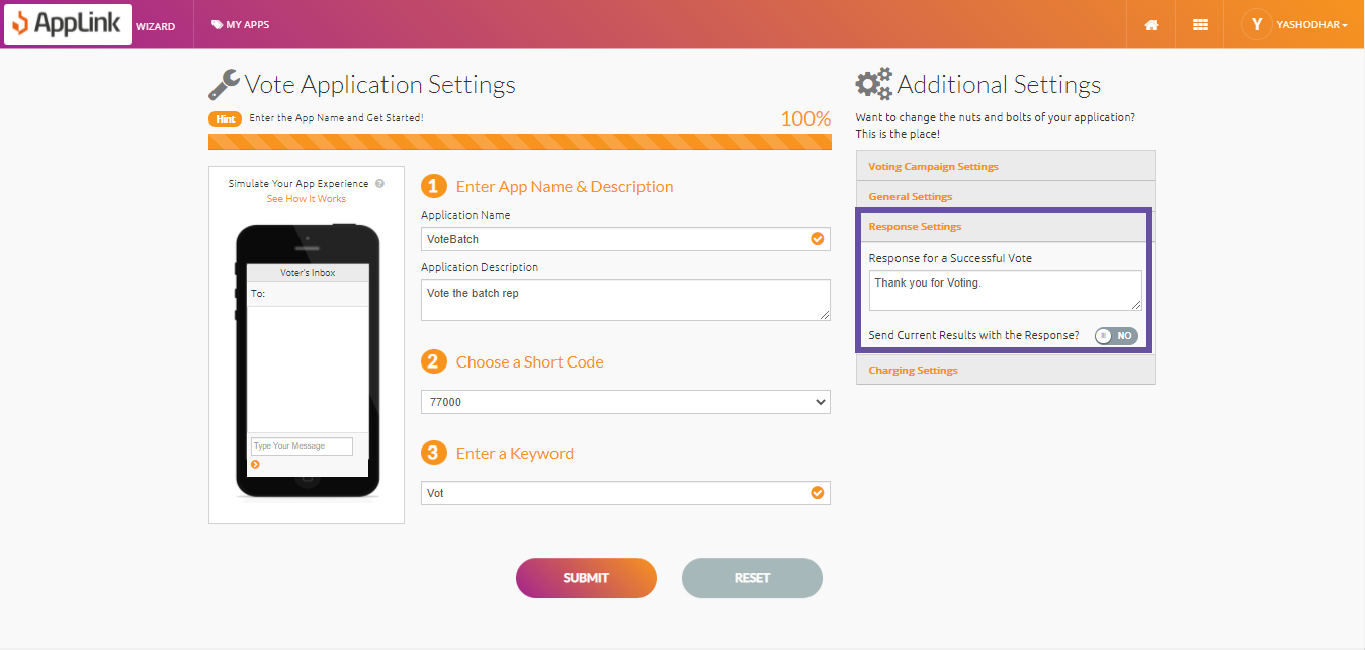 Step 06 - Fill in charging details and click on the submit button.
Step 07 - Confirm your application creation.